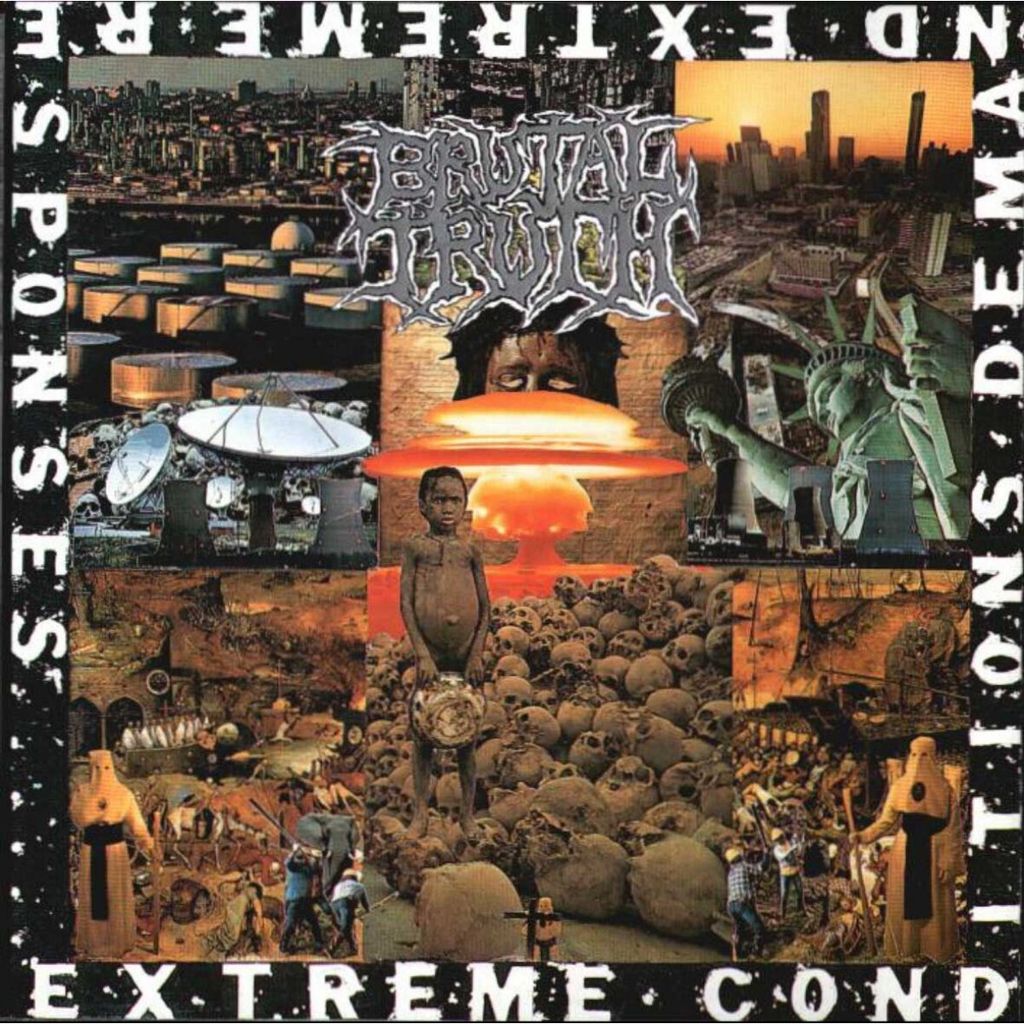 BRUTAL TRUTH Extreme Conditions Demand Extreme Responses CD DIGIPAK FDR
Originally released in 1992, Brutal Truth's 'Extreme Conditions Demand Extreme Responses' was produced by the legendary Colin Richardson and is widely regarded as one of the most important and influential grindcore records of all time. Reissued for the first time ever with 'Full Dynamic Audio' this release is a must have for any fan of Grindcore.

PRESSED FROM THE ORIGINAL MASTER TAPES. THESE ALBUMS HAVE BEEN SPECIALLY RECREATED USING 'FDR' – FULL DYNAMIC RANGE MASTERING - ALLOWING THE MUSIC'S NUANCES TO SHINE THROUGH AND GIVING THESE CLASSIC ALBUMS A MORE FEROCIOUS AND DYNAMIC SOUND, ENABLING THE LISTENER TO IMMERSE IN THE FULL AUDIO HEAVINESS LIKE NEVER BEFORE.